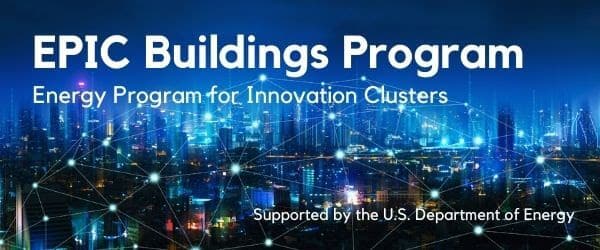 Green Technology Market Needs in Affordable Housing
Tuesday, September 26th, 2023 3:00pm to 4:00pm
: Online
Registration required for online viewing
---
Outdated, inefficient buildings and their HVAC systems are a harsh financial and wellness burden for low and middle income families. They also hinder national goals for lowering energy usage and increasing electrification. This online workshop will feature panelists who will share their experiences in seeing successful past adoption of new technologies, what emerging technologies excite them, and where there are pain points that reveal urgent needs for new technologies, moving forward, with insightful observations intended for green technology companies to enter the enormous affordable housing market. Read more about the workshop's panelists and moderator below. Register today!
PANELISTS:
Jordan Bonomo is a Senior Project Manager in the Sustainability Department at 
NYCHA
. In this role he manages energy efficiency and carbon reduction projects, which include steam heat optimization, electric demand management technologies, heat pumps, and strategies for electrifying heat and hot water at scale. Jordan is currently managing NYCHA's RetrofitNY pilot project, which aims to make a NYCHA building Net Zero-Energy using the Energiesprong model. He is also managing NYCHA's Clean Heat for All Challenge, which leverages NYCHA's scale to generate packaged cold climate heat pumps to reduce the cost of space heat electrification in existing buildings.
Within New York's HCR agency, Miller coordinates training and technical support activities statewide for New York State's implementation of the federal 
Weatherization Assistance Program (WAP)
. WAP has done successful work for decades in affordable housing, both single-family and multifamily, in every county in the state.
MODERATOR:
Eric has many years of experience as a physics professor, a semiconductor and solar cell researcher, a university and government administrator, and an industry consultant. He is a Fellow of the American Physical Society.
The EPIC Buildings project is sponsored by the U.S. Department of Energy to assist and promote companies developing energy hardware innovations for buildings. The project is led jointly by the SyracuseCoE, the Center of Excellence in Environmental and Energy Systems at Syracuse University and by the 
Tech Garden of CenterState CEO
. 
Read more about the EPIC Buildings Accelerator
.