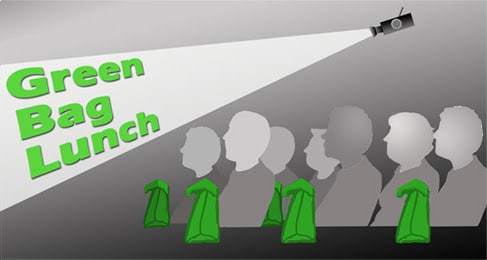 GreeningUSA's Green Bag Lunch
Friday, March 11th, 2022 12:00pm to 1:30pm
: Online
Registration required for online viewing
---
"Sustainable Material Management"
Friday, March 11, 12:00pm – 1:30pm
The event is free and online; Register above!
A link to virtually attend using the GoToMeeting platform will be sent to those registered. Registration closes at 5pm on March 10.
Join this Virtual Green Bag Lunch conversation about the current state of recycling; NYS Extended Producer Responsibility, requiring manufacturers to "take-back" products at the end of their useful life, as well as reducing packaging waste; the NYS Bottle Bill and the "Circular Economy".
Moderator:  Renee Vogelsang, Climate & Environmental Activist
Panelists:
Kevin Spillane, Executive Director, OCRRA (Onondaga County Resource Recovery Agency), addressing the current state of recycling
Jennifer Congdon, Deputy Director, Beyond Plastics, addressing NYS Extended Producer Responsibility (EPR)