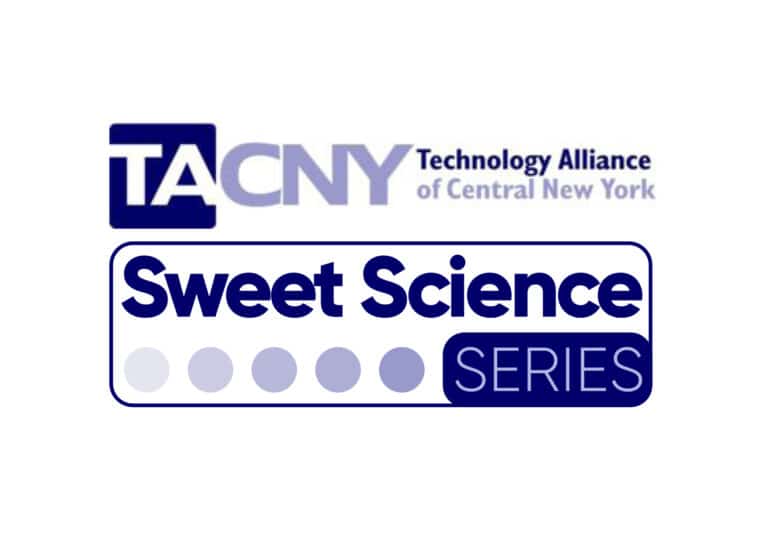 Sweet Science Series: "Food Science, Hidden in Everything You Eat"
Thursday, December 10th, 2020 5:30pm to 7:00pm
Get tickets
---
Sweet Science Series
"Food Science, Hidden in Everything You Eat"
Thursday, December 10, 2020; 5:30 – 7:00pm
This will be an online presentation requiring registration!
Confirmation and a reminder will be emailed to you
Speakers: Catherine Dadmun and Jason Goodman, Cornell University
Talk Overview:
This two part talk will feature (a) what food science is and how it affects your interaction with food every day (and the holidays!) and (b) the science of snacks: how they're shifting from sugary sweets to 'better-for-you' and 'healthy' using powerful food science.
Biographies:
Catherine Dadmun received her MS in Food Science and Technology in Fall 2020 from Cornell University and is starting her PhD in the same lab to continue studying wine chemistry. Her MS research explored the color chemistry of hybrid red wine grapes grown in the Finger Lakes. She's passionate about making scientific research accessible to those it impacts, including consumers, farmers, and producers. She grew up in Tennessee and received her BS in Chemistry and BA in French and Francophone Studies at the College of Charleston in South Carolina in 2018.
Jason Goodman is completing his Ph.D. in Food Science studying the intersection of Taste, Diet, and the Microbiome at Cornell University. While at Cornell, he founded Antithesis Foods, a food technology company working to make better-for-you foods through cutting edge food science. Their first product is Grabanzos, a crunchy chocolate snack powered by chickpeas. Prior to his work at Cornell, Jason worked in the pharmaceutical industry doing basic research on antibody drug development and neurological disease diagnostics. He holds a B.S. in Microbiology from Penn State University and is a native of Philadelphia.