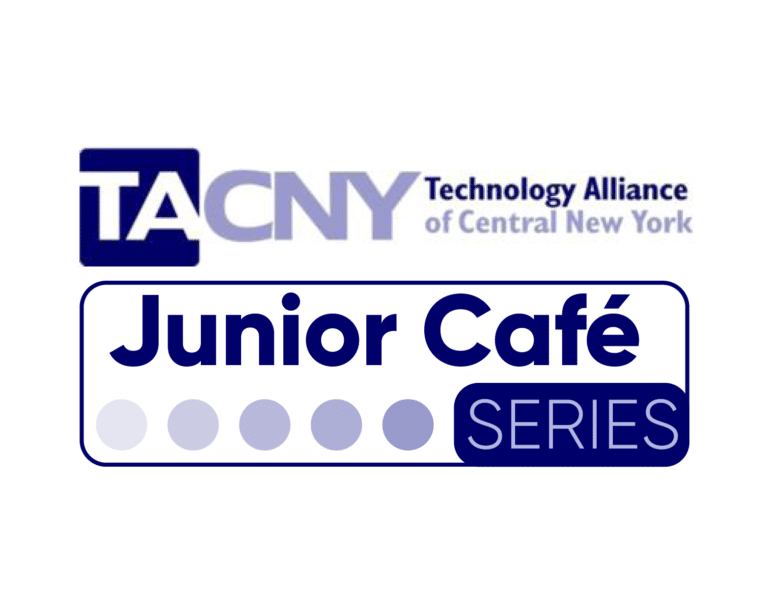 Technology in the Defense Industry
Saturday, November 19th, 2022 9:30am to 11:00am
: Museum of Science & Technology, 500 S Franklin St, Syracuse, NY 13202
---
Masks are optional at this time. The MOST respects the choice of each student, parent and educator to determine what is best for them and their family. Masks will continue to be provided if requested. MOST staff are required to wear masks.
A continental breakfast will be available at 9:15; attendees must be seated by 9:30. RSVP by replying, with headcount, to 
jrcafe@tacny.org
.
Presenters: Dan Retajczyk and Tom Heenan; Lockheed Martin
Talk Overview:
Come explore the exciting field of Mechanical Engineering! Work alongside Mechanical Engineers from Lockheed Martin through a real life example of how an engineer solves problems using basic math and creativity while leveraging cutting edge tools and technology. Engineers Dan Retajczyk and Tom Heenan will guide participants through the exercise while sharing their own personal insights into engineering as a career and answering any questions.
Biographies:
Tom Heenan is a graduate of Chittenango High School, Tom went on to purse a B.S. and M.S. in Mechanical Engineering from SUNY Binghamton graduating in 2012. During his time at Binghamton Tom volunteered as an Emergency Medical Technician and tinkered with his 1993 Jeep Wrangler. Tom currently lives in East Syracuse with his wife Marjorie, recently celebrated the birth of his 3rd child and traded in his 1993 Jeep Wrangler for a 1982 Jeep CJ7. He joined Lockheed Martin directly out of college into the Engineering Leadership Development Program (ELDP). The program offered rotational job opportunities where he explored Systems Engineer, Business Development and Hardware Engineering. Upon graduating from the program Tom joined Lockheed Martin's Ground Based Radar Hardware Engineering group where he took on roles of increasing responsibility designing, building and leading projects associated with AN/TPS-77, AN/FPS-117, AN/TPS-77 MRR, AN/TPS-59 and AN/TPY-4 radar systems. Recently Tom took on a short term opportunity to lead the Engineering Leadership Development Program before moving into his current assignment as the Firmware Engineering Manager for the Spectrum Convergence Market Segment in Syracuse.
Dan Retajczyk graduated from Clarkson University in 1993 with a B.S. in Mechanical Engineering and in 1995, under a research grant from General Motors Research & Development, with an M.S. in Mechanical Engineering. During this time he led the Clarkson University SAE Mini-Baja racing team to its first national championship. His first professional position was at General Motors Research & Development as part of a team performing research and applications work in vehicle structural analysis and optimization. After leaving General Motors, he held several positions which progressed in technical and leadership responsibility. Including a small defense contractor were he led military vehicle prototyping activities and General Dynamics Land Systems where he led projects which involved development and prototyping activities for armored vehicle mine blast protection. Before entering Lockheed Martin, he was the operations manager at a new division of a startup company doing advanced prototyping and manufacturing, in addition to completing his MBA at the University of Michigan, Ross School of Business in 2006. At Lockheed Martin he has held positions of increasing responsibility on the EQ-36/AN/TPQ-53 program from SPES Technical Lead to PES HLE and System Mechanical Engineer. Including leading the redesign of the automatic leveling system which has been repurposed on several different radar systems since. After AN/TPQ-53 served as mechanical architect from proposal to production on the AN/TPS-77 MRR for the Latvian Air Force as well as the Sentinel A4 for the U.S. Army. In parallel with these large development efforts, he support efforts across the division with mechanical architecture expertise in the areas of: structures, tactical mobility, military vehicles and radar mechanical systems (e.g. leveling, elevation and azimuth drives).
Next TACNY Junior Café Scientifique:
December 17, 2022: The Life Cycle of a Medicine; Jeremy Eastman, Life Sciences Consultant