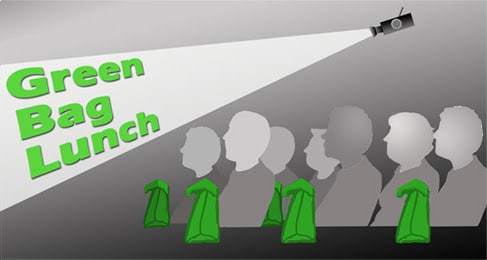 The CNY Micron Project's Sustainability and Environmental Review: Part 2
Friday, October 13th, 2023 12:00pm to 1:30pm
: Online
Registration required for online viewing
---
At October's GBL GUSA will be sticking to the biggest project ever to land in Onondaga County and the biggest memory chip fab development to land on earth! While the excitement over the economic development potential of this project is off the charts, the project must be undertaken in a way that is environmentally, economically, and socially and equitably sustainable. The next step in the SEQRA and NEPA reviews is the topic of the GBL to be held virtually via Zoom on October 13, 2023.
The Draft Scoping Document (DSD) for the Micron project's SEQRA and NEPA reviews has been issued and A PUBLIC COMMENT PERIOD IS OFFICIALLY OPEN. The next Green Bag Lunch will be devoted to the DSD: we will share observations from the public comment meeting that will have taken place on October 11, and we will offer suggestions for topics to comment on in WRITTEN STATEMENTS DUE BY October 20.
We hope you will attend this important meeting not only to learn from us, but to share your ideas and concerns about this important project.
FREE and Open to All! But you must be registered to attend. Register
Here
.
A Zoom link will be sent to those registered after registration closes at 11am on October 13.
As usual, there will be a generous amount of time for questions, comments and interaction with participants.