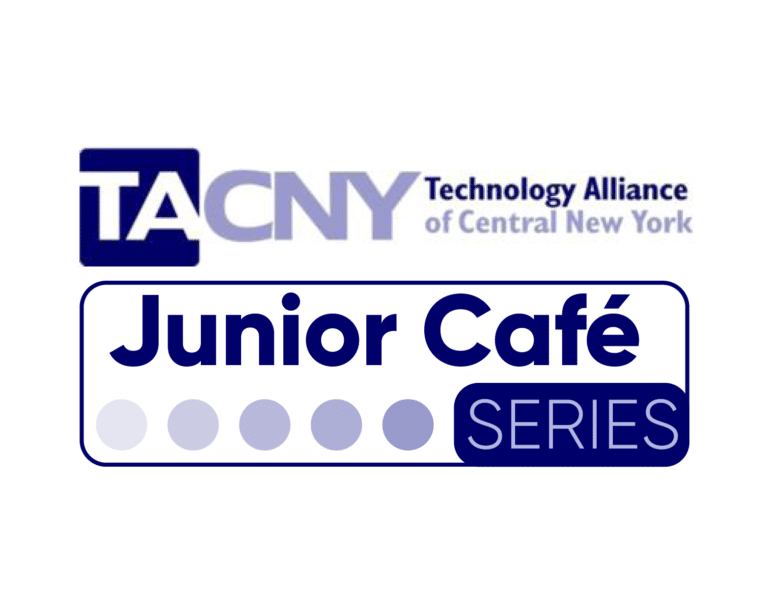 U.S. Drone Soccer Kicking-Up Drone Tech Interest
Saturday, October 15th, 2022 9:30am to 11:00am
: Museum of Science & Technology, 500 S Franklin St, Syracuse, NY 13202
---
Masks are optional at this time. The MOST respects the choice of each student, parent and educator to determine what is best for them and their family. Masks will continue to be provided if requested. MOST staff are required to wear masks.
A continental breakfast will be available at 9:15; attendees must be seated by 9:30. RSVP by replying, with headcount, to jrcafe@tacny.org.
RSVP to Attend
Presenter: Lisa Marie Payne, MS-HRTD, & Robert A. Payne, III, MS-BM; CNY Drones Founders
Talk Overview:
Discover how students ages 12 to 18 are getting involved in the fast-paced, full-contact, STEM-based team sport of U.S. Drone Soccer! Live demonstrations will be front and center in a 10'x20' netted arena with caged drone soccer balls. Teams of 3 v. 3 and 5 v. 5 will be on-hand to share their tips on their process of building and competing. Facilitators will share how drone soccer is promoting student interest in further tech education and employment opportunities and where interested students and groups can go to start their own teams.
Biography:
CNY Drones is Central New York's volunteer-run, community-based organization, established in 2016 to spark student interest in the drone technology education and employment pipeline surrounding the New York State Drone Test Site and 50-Mile Test Corridor. CNY Drones operates under Academy of Model Aeronautics (AMA) as a Model Aviation Student Club, mentoring and working closely with sister organization, the University Model Aviation Student Club at SUNY Polytechnic Institute in Utica, NY. As the New York State / AMA Region II U.S. Drone Soccer Affiliate, CNY Drones supports the establishment of classrooms, individual teams, after school enrichment programs, camps, and leagues. CNY Drones has U.S. Drone Soccer Certified Professional Development Trainers, free post-training technical support and a centrally located league development hub.
As U.S. Drone Soccer takes hold in the Northeast, competitive teams can join in local league play with an opportunity to move on to Regional Championships, followed by the National Championship and World Competition. CNY Drones' affiliation with U.S. Drone Soccer is supported by the Air Force Research Lab Information Directorate (AFRL/RI) and TACNY.
CNY Drones volunteers hail from regional organizations including AFRL, Black River Systems, Quanterion Solutions Incorporated, J.H. Rhodes, Wolfspeed, SUNY Polytechnic Institute's College of Engineering, Rochester Institute of Technology, and Mohawk Valley Community College. Most CNY Drones Planning Committee Members are FAA Certified Drone Pilots as well as AMA members. The group is anxious to share the rapidly growing team sport of U.S. Drone Soccer!
Next TACNY Junior Café Scientifique:
November 18, 2022: Technology in the Defense Industry; Dan Retajczyk & Tom Heenan, Lockheed Martin